… Please enjoy our short video presentation …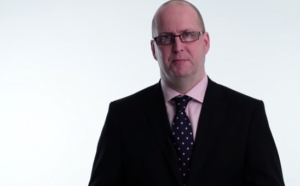 … Read what people are saying about us …
I have been with Meagher Moynihan for the last 40 years. As far as I'm concerned they are the best in the business. They have helped me in every way to further my business. I would not hesitate in recommending them to anyone.
William Walsh, Managing Director, Walsh Motors Limited
In addition to over 30 years as our auditors we have found Meagher Moynihan and in particular Ger Redmond to be a source of good sense and sound advice when our business has needed such direction.
Barry Smyth, Director, DVW SMYTH, 35 Kildare Street, Dublin 2
When it comes to dealing with difficult and complicated business issues, where the correct advice is paramount, they can be relied upon to come up with a sensible and practical solution every time. They would always be my first port of call.
Joe Wyse, Director, Wyse Property Management Limited, Dublin 2
… Meagher Moynihan Chartered Accountants …
At Meagher Moynihan we understand that Irish Businesses need a quality professional service which provide them with the information and solutions they need to meet their goals and challenges head on. To be of use the information must be:
1. Relevant,
2. Timely,
3. Understandable,
4. Easy to use,
5. Affordable.
And that, in essence, is what we provide, through our dedicated and highly experienced team.
We would welcome the opportunity to meet with you to discuss your needs, goals, opportunities and challenges to assess the difference we can make to your business through our proprietary six step approach to solution design.
We look forward to meeting with you soon.
Ger Redmond,
Managing Partner