Carl Moynihan MA FCA
Senior Partner
Following his career as an International Audit Specialist in Deloitte & Touche, which provided him with extensive international experience in publishing, magazine branding and fashion, Carl formed Meagher Moynihan in 1982 with his Late Partner Mr. Barry Meagher. Having established a successful Accountancy Practice, which reflected his own strong personality traits of innovation, problem solving through lateral thinking, Carl concentrated on developing the consultancy aspect of the trade with significant assignments in Mergers and Acquisitions, Corporate Re-structuring, Information and System Analysis.
In the course of one of these assignments Carl identified a niche market in medical software, as a result of his work in this area he formed Two Ten Health Limited in the late 1990′s to provide enterprise software solutions to the dental market. Since then, under Carl's control and stewardship, Two-Ten Health has grown to an international brand operating in 5 continents, with 27 staff members. Carl's experience in developing Two-Ten Health has enabled Meagher Moynihan to expand the range of services and advice we can offer to start-up companies and technology companies.
As Carl has often remarked, "there is no substitute for experience, you can read about how to do things, but until you have faced the challenge and overcome it yourself, you will never really be able to advise anyone else about it".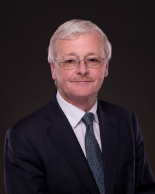 Ger Redmond BBS FCA
Managing Partner
Having joined the Practice in 1990, as a graduate of DCU, Ger's progression through the ranks of the firm culminated with appointment as Managing Partner in 2005.
Over the course of his career, Ger has developed a unique expertise and reputation in Corporate Finance and Taxation. This expertise is based on his proven negotiation skills and his ability to understand his clients' needs and deliver the required solution. While Ger has worked for clients in a large number of industries, he has considerable experience in the software development, construction, medical professional and engineering industries.
It is important to Ger that his advice to clients is focused, practical, easy to understand and implement.
Email: ger.redmond@meaghermoynihan.com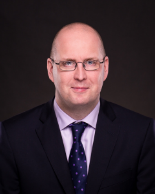 Deirdre Sheahan ACA BBS
Practice Manager
Deirdre joined Meagher Moynihan as a trainee in 2005 as a graduate of the University of Limerick.
She completed the Chartered Accountancy exams in 2007 and, following this, enrolled with the Irish Taxation Institute. She is currently training to obtain the AITI Qualification.
Working with the firm has been a tremendous experience for Deirdre. It provides great support for undertaking professional exams, and with a diverse client base, which allows for a very rounded experience in your field of expertise. The firm encourages you to develop specialist expertise.
Email: dsheahan@meaghermoynihan.com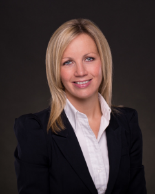 Kevin Cullen ACA
Audit Senior
Kevin started with the firm in October 2006, having received a B.A. in Economics from National University of Ireland, Maynooth.
The experience he obtained in his first three years was wide ranging, always challenging, and provided multiple opportunities to translate the majority of the ICAI's syllabus into a successful working environment. This equipped Kevin with the essential skill set to then graduate as a Chartered Accountant in 2010.
Post qualifying, Kevin's experience has only continued. His duties have progressed to assisting clients on a more detailed basis and obtaining a greater understanding of their business and its needs across multiple industries, including through providing assistance with:
• Financial Control/Solvency
• Revenue Inspections/arrears,
• Personal and Commercial Finance restructures.
In addition, Kevin has also been given the opportunity to become a part of the training process for the current trainees from which he has previously benefitted.
Email: kevin.cullen@meaghermoynihan.com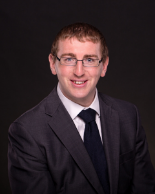 Mairead Foley ACA
Audit Senior
Mairead graduated from Waterford Institute of Technology with a degree in Accounting in 2007 and joined Meagher Moynihan in the same year. Mairead then went to complete her Chartered Accounting exams in 2014. Here, she has gained valuable experience in different sectors of the economy.
Interaction between clients and fellow staff members is something which Mairead truly enjoys.
Email: mairead.foley@meaghermoynihan.com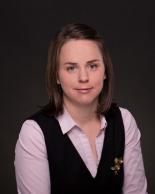 Rachel Johnson MIPA
Office Manger